Chris Woods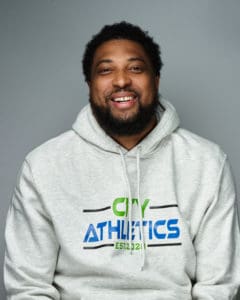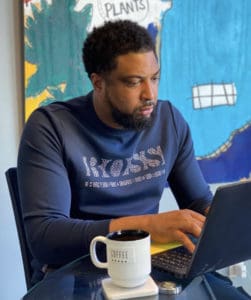 Chris Woods currently owns and operates a consulting company name Nine One Six, LLC. Nine One Six, LLC is a Philadelphia based firm that offers labor relations, government affairs, community affairs, and business development. Woods, spent all of his career in the labor movement, he was formally the President of the National Union of Hospital & Health Care Employees, District 61199C. Woods has two children Chris Woods Jr and Cali Woods.
Chelsea Cox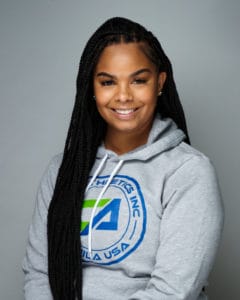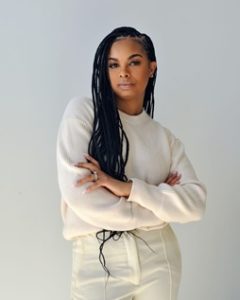 Chelsea Cox is a native Philadelphian, a graduate from Penn State with a B.A. in Actuarial Science and minor in Statistics and Temple University with a M.B.A. in Finance. She has over 10 years of experience in risk management  and has successfully navigated through major group insurance companies and global consulting firms. She has specialized in the assessment and pricing of life, disability and absence insurance and administration.  In 2020, she founded C2 Consulting Services or C2. C2 is a black owned, small business that specializes in data analytics and provides consulting services to small businesses and nonprofits. The company has built a reputation for helping its clients make informed decisions by leveraging data and research to gain insights into their operations and improve their overall performance and drive actionable outcomes.
Imani Powell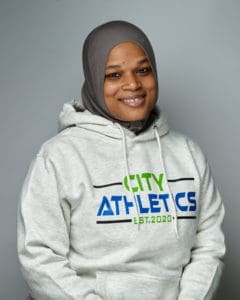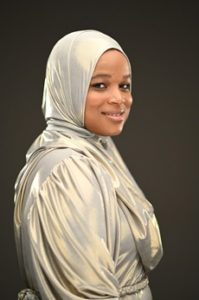 Imani Powell is a resident of Philadelphia. Born and raised in the West Oak Lane section of the city, currently residing in West Philadelphia. Her professional background is in Finance, and she has her degree in Accounting. Her history spans 14 years in Hospital finance at Thomas Jefferson University. She's also a small business owner, Expressionz by Faith, where she specializes in designing and creating women and children's clothing. In her spare time, Imani enjoys quality time with her family, cooking, volunteering in her community, and advocating for and assisting other families. She also sits on the Board for the Russell Byers Charter school, and chairs their Community Engagement Committee. 
Blair Shaw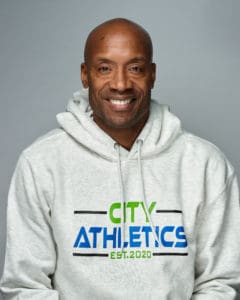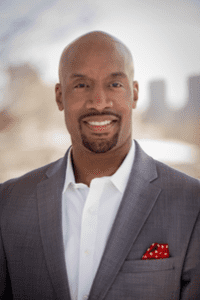 A committed compliance and legal practitioner, Blair Shaw draws upon his work in government, entrepreneurial pursuits, and in the pharmaceutical industry to help align systems and build cultures of compliance. He views his work as enabling companies, clients and customers to work together to meet the goals and needs of the people they serve.
Blair earned a Bachelor of Arts in psychology from Columbia University (NY) and a Juris Doctorate from Northwestern University (IL).  Born and raised in Philadelphia, PA, he now lives in Jenkintown, PA.  In his leisure time, he enjoys spending time with his wife, Monique, and two daughters, Parker and Clark.  Together, they enjoy hiking in Wissahickon Valley Park, watching movies, traveling and spending time at the shore.  
Jason Lewis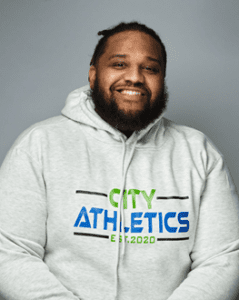 Jason Lewis has dedicated his life to empowering youth and creating safe spaces for them to grow and develop. Growing up in Jamaica, Queens, New York, Mr. Lewis experienced firsthand the impact of school systems that did not foster youth development. Prior to working with charter turnaround schools, he worked in law enforcement for 4 years where he realized that there was a need for prevention. That passion to see change motivated him to develop behavior management systems that foster positive youth development. Mr. Lewis has led the charge in creating and managing high-level school culture models in three nationally recognized charter school networks known for turning around low-performing schools here in the great city of Philadelphia and New Jersey. He was a part of the founding leadership team for Scholar Academies, as well as being in multiple leadership spaces in Mastery Charter Schools. In both instances, Mr. Lewis created positive culture models that reduced violent incidents by 98%. Mr. Lewis has touched countless lives, helped youth to see themselves as leaders/change agents, and has created safe spaces in schools. Jason graduated from Delaware State University with a Bachelor of Arts in Political Science while minoring in Law and he received his MBA from Wilmington University.
Afra Muhammad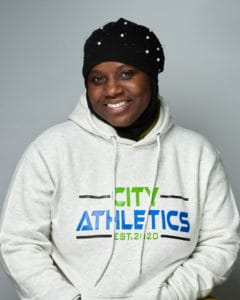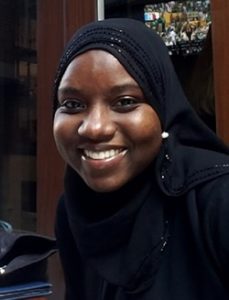 Afra Muhammad is a highly dedicated and ambitious finance and accounting professional with nearly 20 years of experience working across many industry sectors including private equity, public housing, non-profit, retail management, and most recently residential development and real estate.  Throughout her career, she has managed people, processes, portfolios, policies, and procedures; but the most rewarding of her jobs is helping to plant seeds into the next generation.  She has substantial community ties and has played many roles in the lives of the youth.  To shed light on a few of her roles, she has been called coach, tutor, and teacher by many.  Afra is a member of the National Association of Black Accountants (NABA), National Association of Black MBA's (NABMBA),and the National Council of Negro Women (NCNW).  She is a member of the Central State University Alumnae, and a board member at Lifecycle WomanCare.  Afra graduated with honors receiving dual Bachelor of Science degrees from Central State University's Charles S. Smith College of Business majoring in both Marketing and Finance with a minor in Business Management.  Afra also received her Master's of Business of Administration (MBA) degree from The George Washington's University School of Business.  She is currently pursuing dual licenses issued from Pennsylvania and Illinois to become a CPA (Certified Public Accountant).
January Webb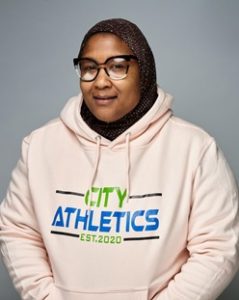 January Webb is a  West Philly native that has spent the last 21 years educating students within the Philadelphia school system that have been diagnosed with special needs.  She is a 2002 graduate of the University of Maryland Eastern Shore where she earned her Bachelor's Degree in Special Education.  She went on to earn her Master's Degree in Educational Administration from Gwynedd Mercy University.  January dedicates much of her time to various organizations that serve children and minorities.  She is a member of the Willow Grove NAACP, serves on the Cheltenham Youth Aid Panel as a case manager, volunteers at the Abington Police Athletic League and academically supports toddlers diagnosed with special needs by providing early intervention services.  January is a wife and mother of five that enjoys traveling, crafting and cooking.  A large portion of her time is spent being a football and lacrosse mom!
Eric Williams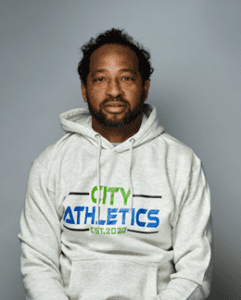 West Philadelphia native Eric Williams founded Project Elijah Empowering Autism, a 501(c)3 autism foundation in 2004 and named after his son Elijah, who at the age of three was diagnosed with autism. Eric is proud to serve a population he lives with on a daily basis and believes it's unacceptable not to have proper resources in place.
Qasim Rashad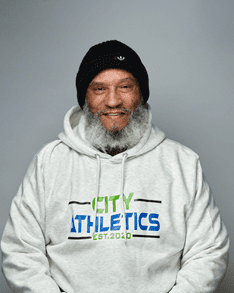 Qasim Rashad was born and raised in Philadelphia, PA. Qasim pursued and obtained a Bachelor of Arts degree from Dillard University in New Orleans, LA, in 1983. It was also at Dillard where Qasim joined Omega Psi Phi fraternity incorporated. Qasim is very active in Zeta Iota Iota, one of the local chapters of Omega in Philadelphia.  
Qasim is elected as both a city committee person for the 22 nd ward of Philadelphia and state committee person for the 4 th Senatorial District of Pennsylvania. Currently, Qasim puts his talent for oration to good use as a live host and commentator on radio for the only black talk radio platform in the state, W.U.R.D. 900AM, on Saturdays. He is also the leader of one of the most dynamic Islamic communities in the city of Philadelphia, UMM (United Muslim Masjid).
Qasim is self-employed and is owner and President of a small IT company called Final MileTechnologies, which he established in 1999. Qasim's new passion is coaching little leaguers in a developmental soccer program started by City Athletics in Philadelphia. Qasim believes that everyone has a civic duty to serve family and community through volunteerism and engagement at all levels. Qasim is married to Dr. Nia Rashad and together they have ten children.
Devin Uqdah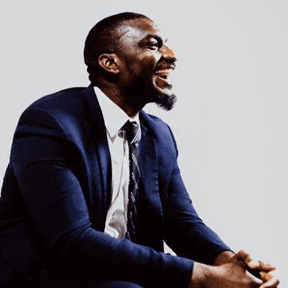 Devin Uqdah prides himself on simplifying the complicated tax world for his clients. He provides his clients resourceful and result-oriented solutions in looking at tax problems from both a business person and a tax professional perspective. Devin has worked as a senior international and domestic tax consultant assisting multinational companies and nonprofits at large public accounting firms, and is committed to giving back to the community by volunteering his services regularly. Devin earned an accounting and law degree in Philadelphia at La Salle University School of Business and Temple University Beasley School of Law.
Nichole Tillman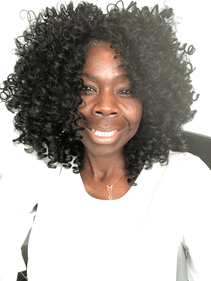 Nichole L. Tillman has more than 25 years of marketing/public relations experience in the private & public sector. She currently serves as the Executive Vice President of Communications for the Philadelphia Housing Authority, the 4th largest housing agency in the United States.  In this role, she designs, oversees, and directs PHA's internal and external media and communication initiatives.  She has planned and implemented hundreds of events with elected officials, celebrities, and professional athletes. Nichole has secured and activated partnerships with media outlets from Viacom, Disney to Paramount and organizations including Lyft, Target and the NFL just to name a few. She has developed and executed a marketing plan for a special Nike sneaker that sold the most sneakers in its cohort. She created a curriculum for the Harlem Globetrotters to use internationally in Some Playtime Is Necessary (SPIN) schools and secured their first appearance in the Macy's Thanksgiving Day parade. Nichole publicized several bestsellers and two books which reached number on the NY times bestseller list. She also serves as the Chair of the Board of the American Baptist Foundation and led the agency through a 2-year transition while securing a new Executive Director. She managed the Foundations more than $183 million as well as distributed $8.7 million to ministries. She is an inclusion advocate and believes everyone deserves a chance not just to live but to thrive.  She recently received a certification from eCornell in diversity & inclusion. Nichole is a proud graduate of Norfolk State University.
William Dunbar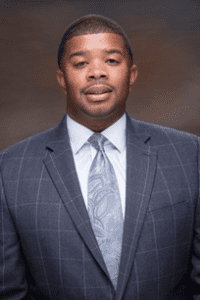 William F. Dunbar is a native of Philadelphia and completed his public school education at Bartram Motivation High School. He attended Lincoln University of Pennsylvania, where he received a Bachelor's Degree in Political Science and Criminal Justice. Upon completing his undergraduate studies, William continued his education at the University of Pennsylvania, receiving a Master's Degree in Public Policy from the Fels School of Government. His passion to help others led him to a career in public service. He began his career under the leadership of Congressman Chaka Fattah, as Deputy Chief of Staff to the Congressman. Continuing his commitment to education, William became the Director of Children and Youth Programs at United Communities Southeastern Philadelphia. Currently, William is the Managing Partner of Dunbar & Associates, which is a full-service government relations firm based in Philadelphia, Pa. Through his community service and leadership roles in his career, William strives to make a positive impact in his community. William currently served as a Trustee for his Alma Mater, Lincoln University of Pennsylvania, a board member at Springside Chestnut Hill Academy, and a board member at Opera Philadelphia. Previously, he served as an Executive Board Member of The Urban Education Fund, a Member of Pennsylvania Young Democrats, and Chair of the Policy and Advocacy Committee for NeXT Philadelphia (formerly the Urban League Young Professionals of Philadelphia). William is married to Fay Marie Dunbar and they have three sons. William and his family are members of St. Paul's Baptist Church in West Chester, PA. William is an avid golfer and plays basketball frequently in his spare time. 
Alex King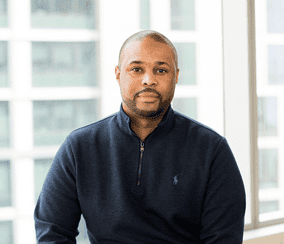 Alex King is the co-founder and managing partner at Plain Sight Capital. Alex holds an MBA in Finance from Temple University's Fox School of Business and a BA in Marketing from Howard University. Alex started his career in media as an Advertising Sales Representative for the CBS Television stations group. Alex has significant experience as an operator gained from his time as CSO of University Bay, CEO of the digital agency Defined Clarity, and applicant tracking startup gatherDocs. At Defined Clarity, Alex and his team successfully delivered brand development, media placement, graphic design, and web application development services for more than 40 companies, including but not limited to the development of software applications for The Congressional Black Caucus Foundation, The Bill and Melinda Gates Foundation, and The University of Rhode Island. In 2014, the team from Defined Clarity launched gatherDocs with a host of national retailers. In 2015, Alex led gatherDocs to an exit through an acquisition by Efficient Hire. Alex has provided corporate development, sales and marketing, and consulting services to startups, private equity/venture groups, and small businesses. Alex interned with Dreamit Ventures and the Keiretsu Forum of the Mid-Atlantic. Alex advises Switchboard, a venture-backed multi-streaming startup, and EmployeeCycle, a venture-backed startup that provides employee analytics. Alex is a Ben Franklin Technology Partner's IT External Review Committee member.
City Athletics Community Partners
City Athletics Community Partners (CACP) is a non-profit community based organization dedicated to improving the lives of Philadelphia youth through sports, fitness and community. Owned and operated by Curtis DeVeaux and Janea Jordon-DeVeaux, CACP is committed to giving back to Philadelphia's youth.
Physical activity is in many ways a lost art for children today between lack of funding for gym programs in schools, the expensive cost of private run sports programs, and COVID related closures and quarantine requirements. CACP believes that by exposing young people to multiple sports early, we can ensure that kids find an activity that they truly enjoy, use and strengthen different parts of their bodies, and prevent burnout from sport specialization and overuse. In addition to sport development, we also focus on character development. Conflict resolution, self-image, leadership, and teamwork are some of the concepts that we intentionally connect to sport and play. As research shows, sports help an individual much more than in the physical aspects alone; sports build character while teaching and developing strategic thinking, analytical thinking, leadership skills, goal setting and risk taking, just to name a few. We aim to help build young leaders within our society and give them as much information as possible to be successful on and off the court or field.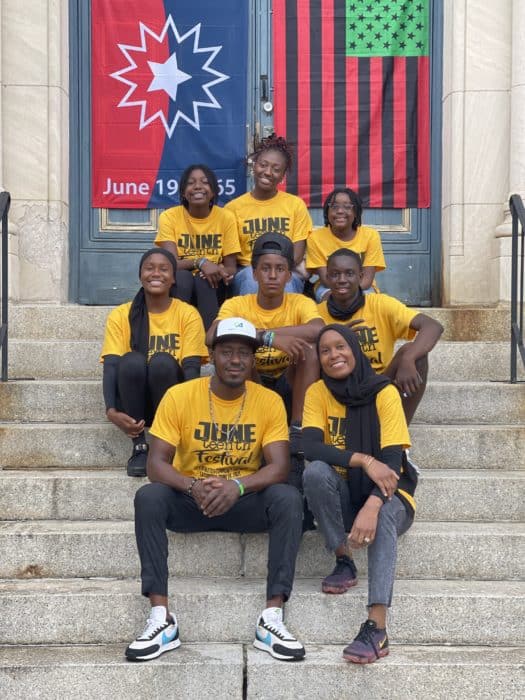 Our recreation center is a multipurpose athletic space available for rent by the community. Our facility contains a 5,600 square foot gym floor with 6 basketball rims, volleyball and soccer equipment. There is also a 550 square foot fitness room equipped with padded flooring and mirrors.
Questions abut City Athletics Philly? Contact Us Today by filling out the form below.