Basketball Development Program
Who We Are
Led by Tasheed Carr, the Born Leader Family (BLF) Basketball Development Program is housed at and powered by City Athletics, Inc. Born and raised in Philadelphia, Tasheed is the founder and co-owner of the lifestyle brand - Born Leader Family. After excelling in basketball throughout his early education, Tasheed played NCAA Division I basketball at Iowa State University for two years. He then continued to his basketball career at St. Joe's University where he ultimately obtained his college degree. 
As a mentor and basketball development coach, Tasheed enjoys working with young players and helping them grow as players and as people. The Born Leader Family Basketball Development Program is his way of continuing his love for the sport of basketball, his method of giving back to his Philadelphia community, and his avenue to assist in raising leaders both on and off the court.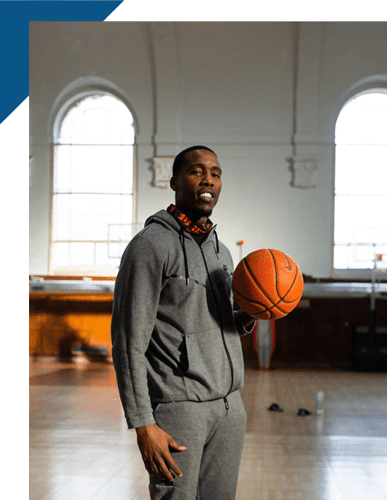 What BLF Offers
BLF offers the following training and development services at the City Athletics facility:
Individual
Small Group
Large Group
College Prep
Basketball Clinics
BLF's expertise is meeting the development needs of each individual player in both individual and group settings. All ages and levels (beginner, intermediate & advanced) are welcome!